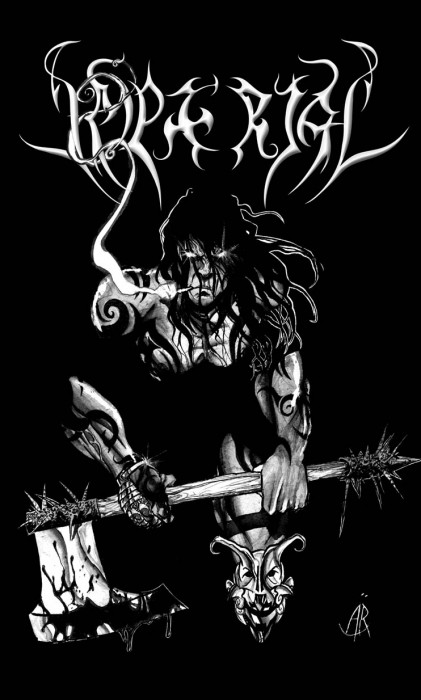 Originally released in 2008 as a free download release, « Noir » demo out April 3th 2011 on pro tape format by Forgotten Wisdom Prod..
The 7 tracks have been remastered by the band and the tape comes in black, with the cover made once again by André Reina + lyrics inside.
The tape is limited to 250 copies and is available for €4,00 on F.W.P. online shop.
Order your copy now!!! : https://www.forgottenwisdomprod.com/en/k7s/4795-imperial-noir-pro-tape.html